KIPTUM SNATCHES KIPCHOGE'S LONDON RECORD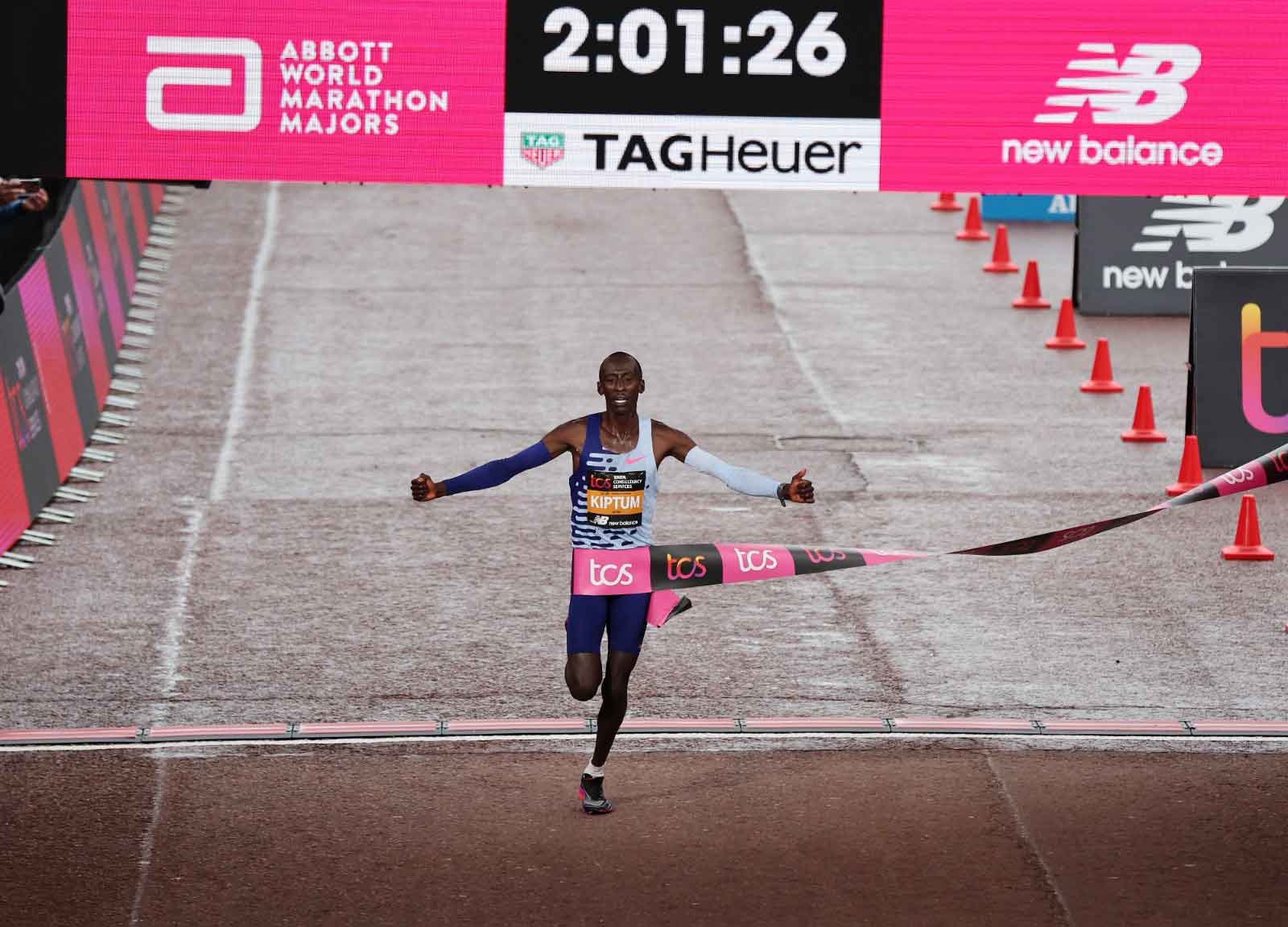 Kelvin Kiptum smashed the course record with a 2:01:25 victory at the 2023 TCS London Marathon.
The Kenyan took a sledgehammer to Eliud Kipchoge's previous mark on the route of 2:02:37, adding to his fast-growing reputation since he registered 2:01:53 in Valencia in December 2022.
Kiptum ran patiently, waiting until between 30 and 35km before taking off. He clocked 4:23 for his 20th mile and his second half was recorded as 59:47 in total.
At one point he was inside Kipchoge's pace for his 2:01:09 world record, but slipped off that speed as he approached the final few turns on what was a wet day for the elite athletes.
Kiptum now owns the second- and fourth-fastest times in history.
Geoffrey Kamworor finished second, nearly three minutes behind, in 2:04:23, exactly one minute faster than his previous personal best. Tamirat Tola was third in 2:04:59.
HASSAN'S HUGE DAY IN LONDON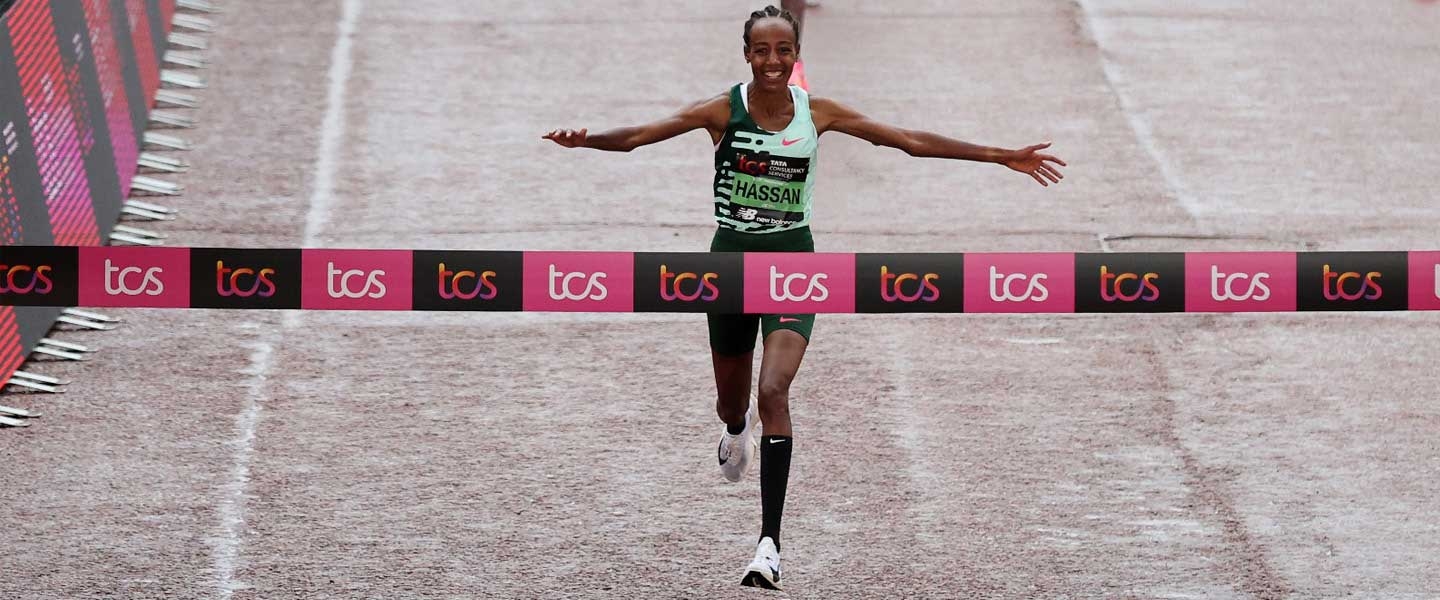 Sifan Hassan ran one of the most dramatic races in London Marathon history to win the 2023 edition.

The track superstar confessed before the race that she had often questioned why she had chosen to swap her spikes for road shoes as she prepared for her 26.2-mile debut.
And she had cause again to wonder why she was out there during the race when a hip pain began to trouble her after 5km of the race.
Up against Olympic champion Peres Jepchirchir and last year's winner Yalmzerf Yehualaw, Hassan could not afford for injury to hamper her efforts to battle with some of the best marathon runners on the planet.
The Ethiopian-born Dutch athlete fell way off the pace as she felt her left hip, and admitted afterwards that she considered dropping out.
"I was sure I was going to stop somewhere," she said. "Maybe I'm born to always have drama."
Drama she certainly delivered. Having dealt with the pain - and a number of novice drink station issues that included taking on too much fluid at one stop and then almost missing another bottle late in the race - Hassan knuckled down and set about catching the group of leaders.

<Related NEWS>
・London Marathon 2023 Wheelchair Race Recap
・London Marathon 2023 Elite Race Preview