Tokyo Marathon Charity "Run with Heart"

The Tokyo Marathon Charity program helps
provide more chances for those who
support the Tokyo Marathon to think about
social activities which eventually "unites"
the hearts of each and every person with the society.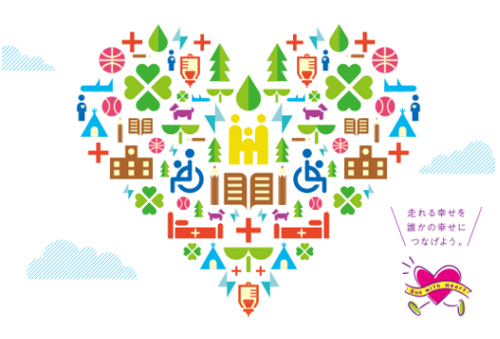 Our Achievement
The Tokyo Marathon Charity, which began in 2011, is now in its ninth year, and with the 2019 Marathon the number of charity runners have reached 5,000 runners. Below is information regarding the number of donations and the amounts donated each year, as well as last year's charity programs. If you would like to be a charity runner in 2020 or beyond, please have a look.
・Charity reports (2018 to 2011)
・Photo gallery (2018 to 2011)
・Feedback from charity runners (2018) * Questionnaire, Available only in Japanese
Contact Us
Tokyo Marathon 2019 Charity Desk
E-mail: tm2019-charity@or.knt.co.jp
Tel: +81-3-6891-9417  Fax: +81-3-6891-9409
Office Hours: 1:00 p.m. - 5:00 p.m. (JST) (Except Saturdays, Sundays and National Holidays)