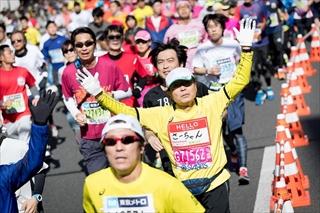 Tokyo Marathon 2017 charity donations have been closed on Friday, March 31 5:00 pm JST.
Final report is below.
■Total number of donations: 5,351
■Total amount of donations: \312,985,238
more detail.
■About Tokyo Marathon Charity 2018
From Tokyo Marathon 2018 (Sunday, February 25, 2018), the number of entry places for charity runners will be increased from 3,000 to 4,000.
Also, the application period will be changed.
Please check more detail.