We would like to thank you for your support through the Tokyo Marathon 2023 Charity and through participating as a charity runner.
Your support will go to help our official charity programs. Please continue to check your email, our website and social media for the announcements from the charity organizations.
■ Tokyo Marathon EXPO 2023 Charity Booth
The charity booth returns to the Tokyo Marathon EXPO venue.
Many overseas runners visited the charity booth with their families.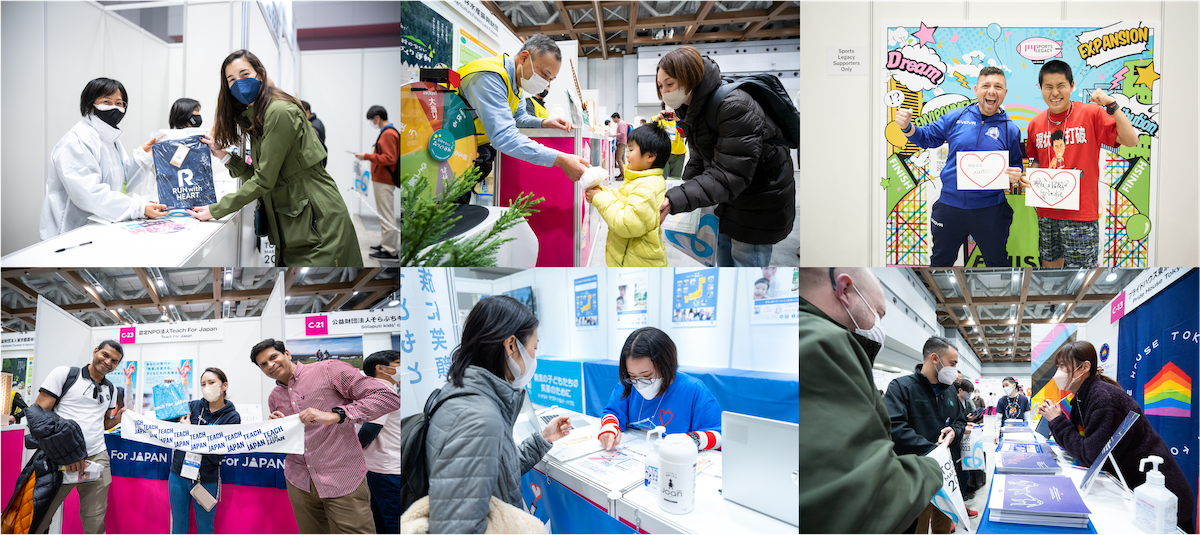 ■Tokyo Marathon 2023 Charity Runner Recap
4,976 charity runners completed the race.
The cheers from the volunteers and others along the course helped runners put one foot towards to the finish line.
The charity runners are connected to someone's happiness. Through the programs of each charity organization, charity runners are reaching many people including those who receiving the supports.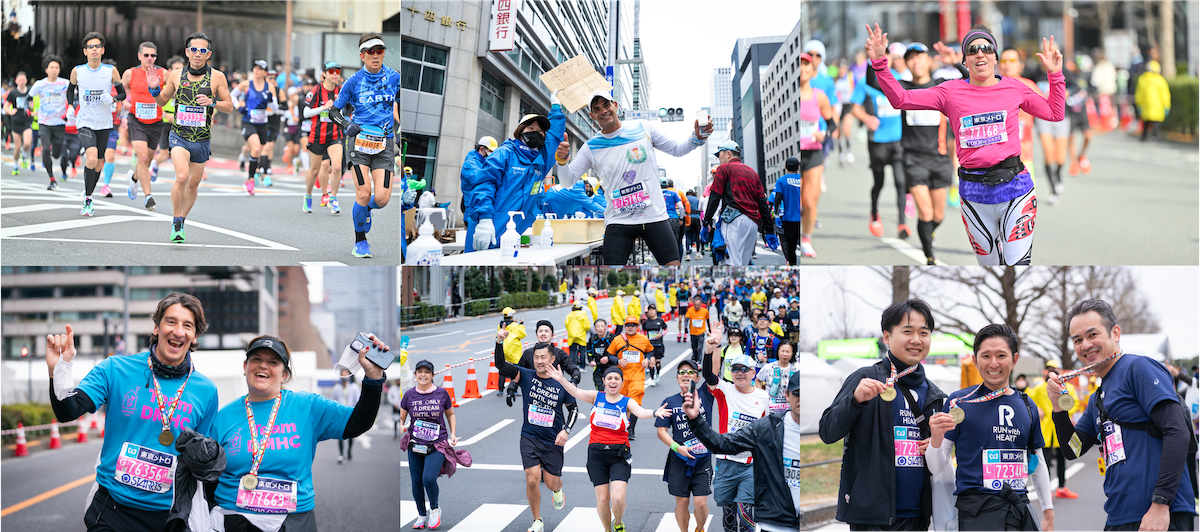 Here are some comments from the charity runners who participated in this year's race.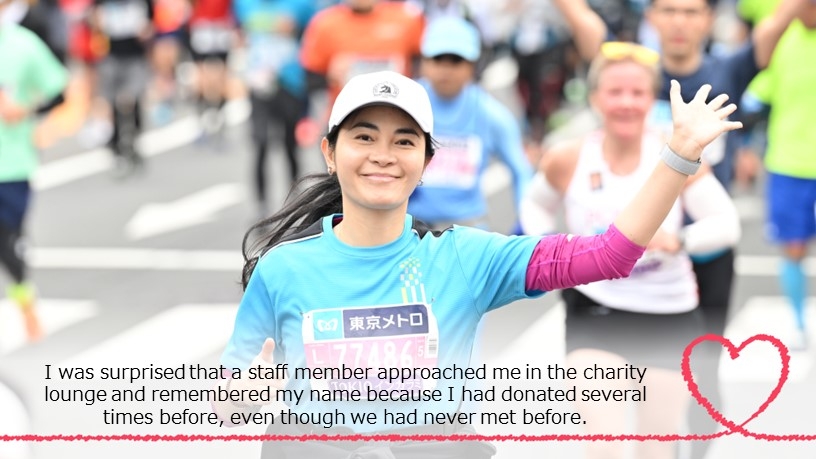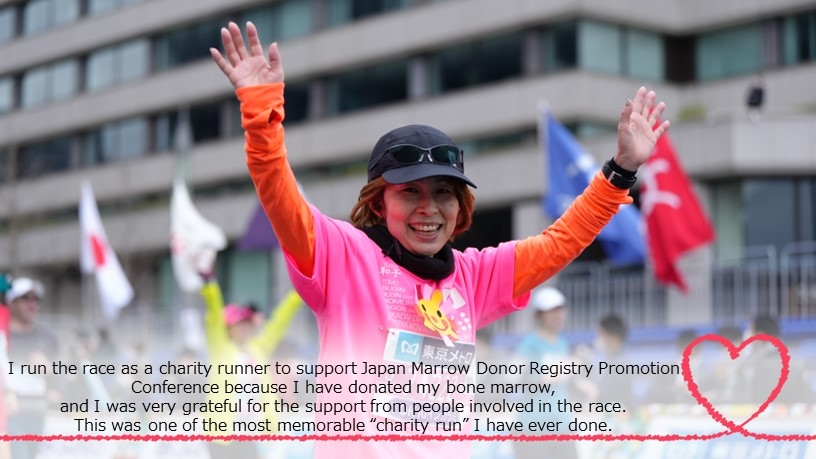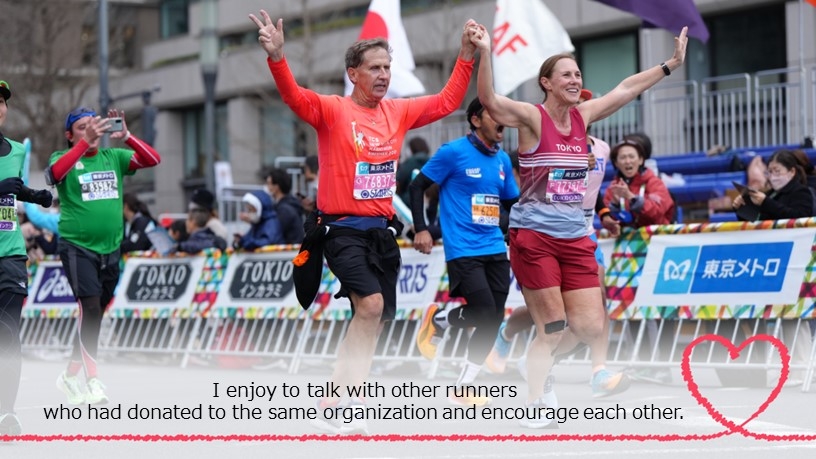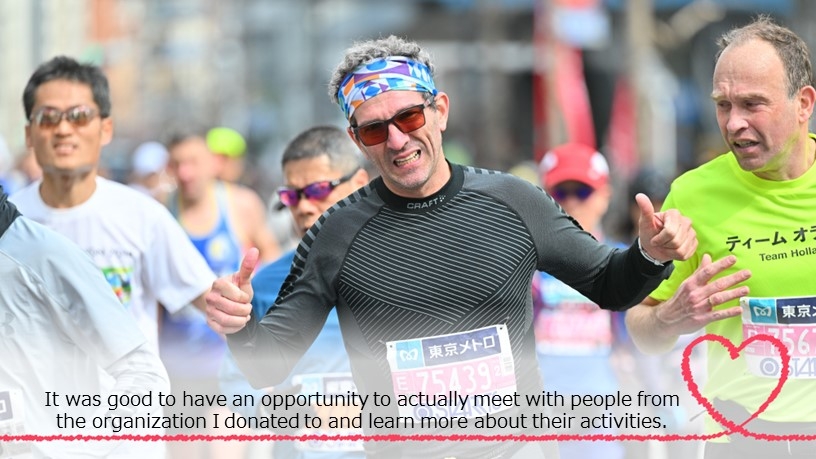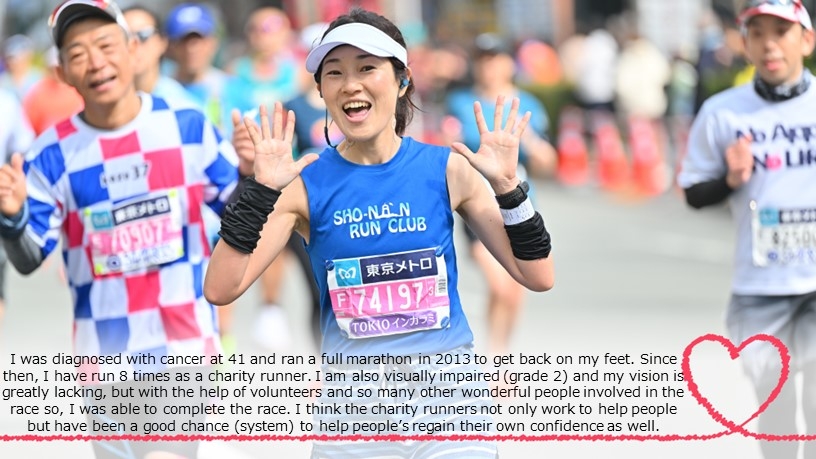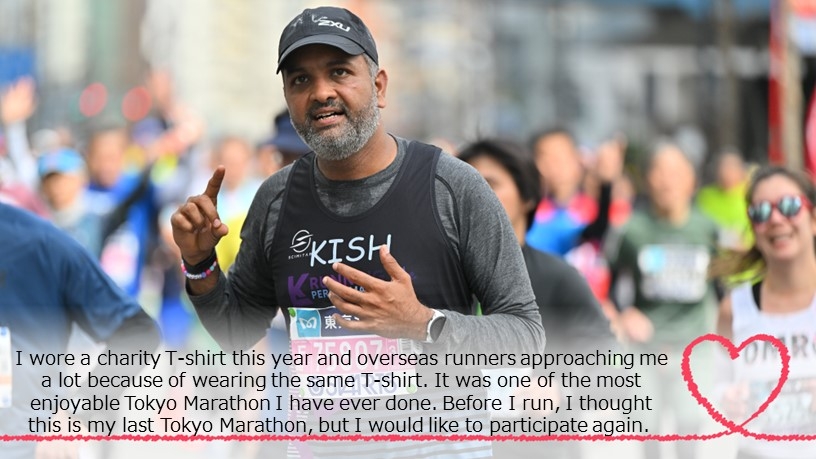 *The photo is not the person in the message.
Although our introduction was limited, we believe that you ran 42.195 km and completed the race with a variety of thoughts and feelings. Once again, thank you very much for participating as charity runners.
■ Tokyo Marathon Charity Lounge
To all charity runners who participated, we hope you were able to meet those from the organizations you chose to donate to. Through the booths at the EXPO and in the finish lounge after the race, we hope that you were able to gain a new understanding of who is in need of support and how donations are being used. We also hope that you were inspired to think about charity on an ongoing basis.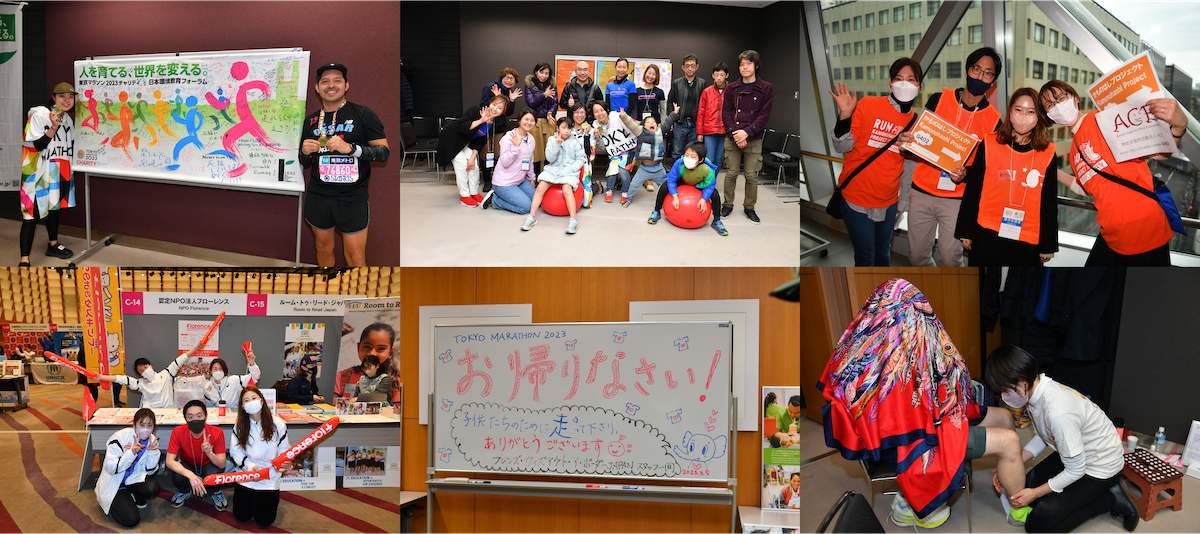 ■ Regarding Tokyo Marathon 2024 Charity
Donations and applications for charity runners will also be accepted for the Tokyo Marathon 2024 [scheduled to be held on Sunday, March 3, 2024].
Prior to the announcement of the event guidelines (scheduled for late June), we would like to announce the organizations that will participate in the Tokyo Marathon 2024 Charity.
See here for information on participating charity organizations.
For more information, please visit the Tokyo Marathon official website and RUN with HEART official website.
We hope for your continued support.