Tokyo Marathon 2023 featured the "Tokyo Marathon Post-Race Party" for the first time in the history in the outer garden area of the Imperial Palace.
On the same day of the race, from 11:00 a.m. to 4:00 p.m., a running clinic for kids, the Green Mileage 50m Run Challenge, and an on-stage talk show were held. Some kitchen cars ware also set up and used as a spot for runners to rest on the grass area after finishing the race and for families to come and play on the Palace lawns.
・Running clinic for kids, the Green Mileage 50m Run Challenge
The running clinic was led by Shohei Mita from KIZUNA TOKYO. After completing all 42.195 kilometers of the marathon, Takaya Mitsuka joined in as a special guest! Lots of kids participated in the 50m run and happily received special participation certificates.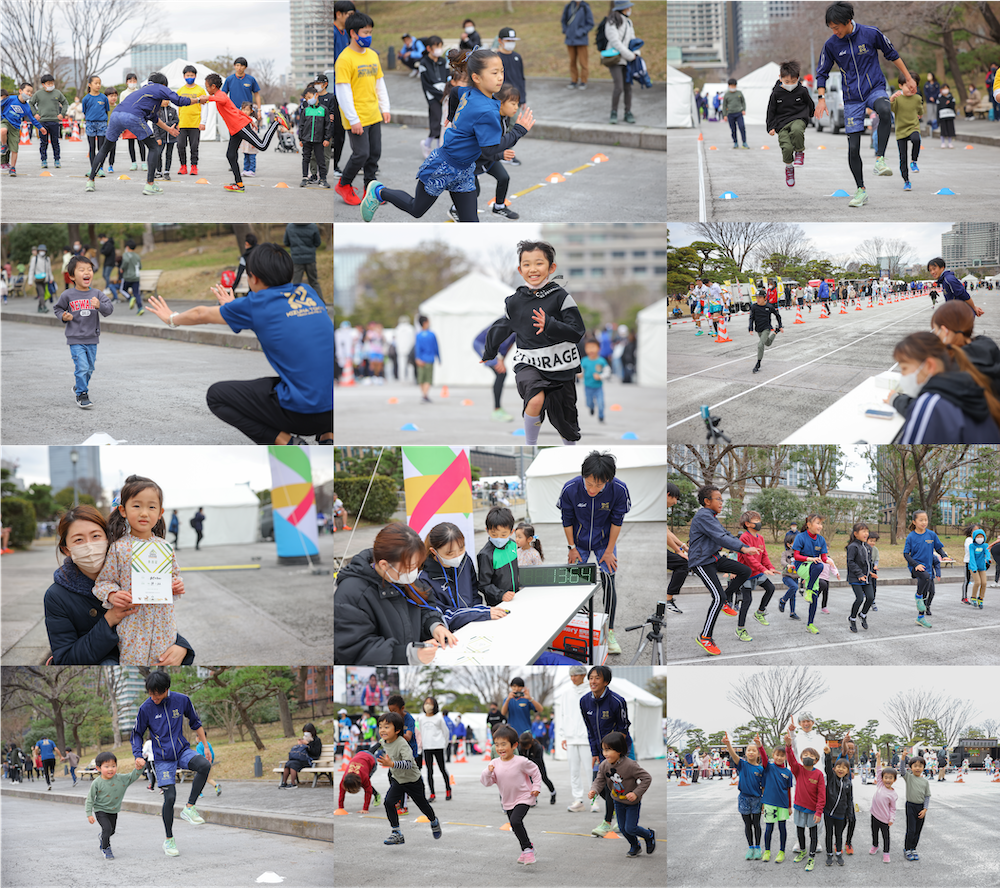 ・Talk show and kitchen cars
The ONE TOKYO official supporter Wakana Fukushima who completed the 42.195km race and Takaya Mitsuka took to the stage alongside drag queen Labianna Joroe from Pride House Tokyo, a partner for the promotion of diversity in sporting events, for the promotion of LGBTQ+ initiatives.
We also held a Tokyo Marathon Yes/No Quiz and gave away original tote bags to those who got the most number of correct answers. How many answers did you get right?
We hope that through this race and event, everyone has come to come to love the Tokyo Marathon even more!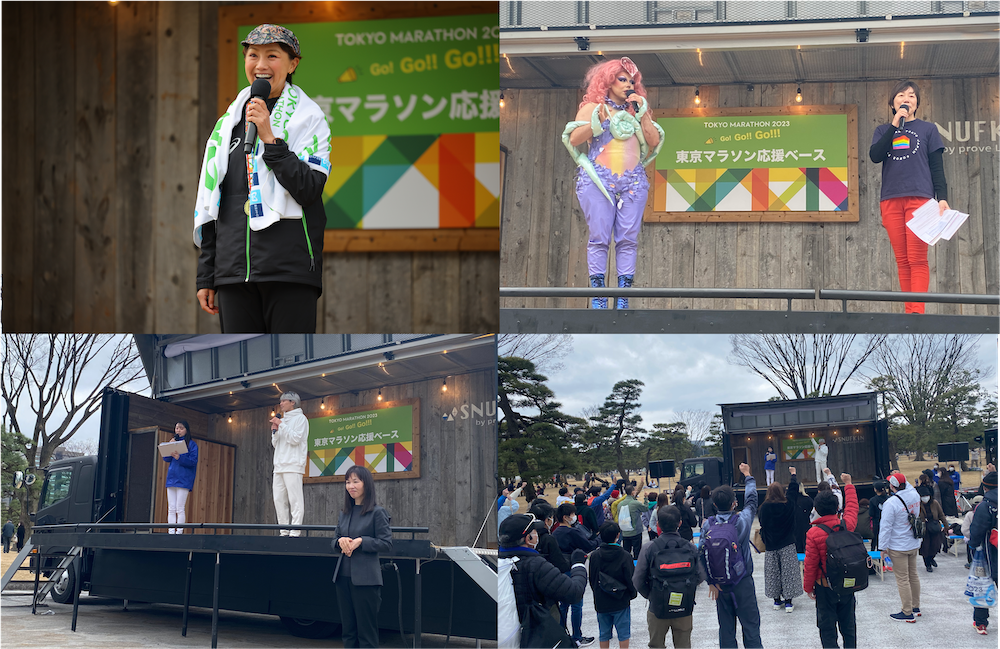 Those who came out had a great time with friends and family while enjoying all the different kinds of food and drinks offered by the kitchen car. What a fabulous smiles!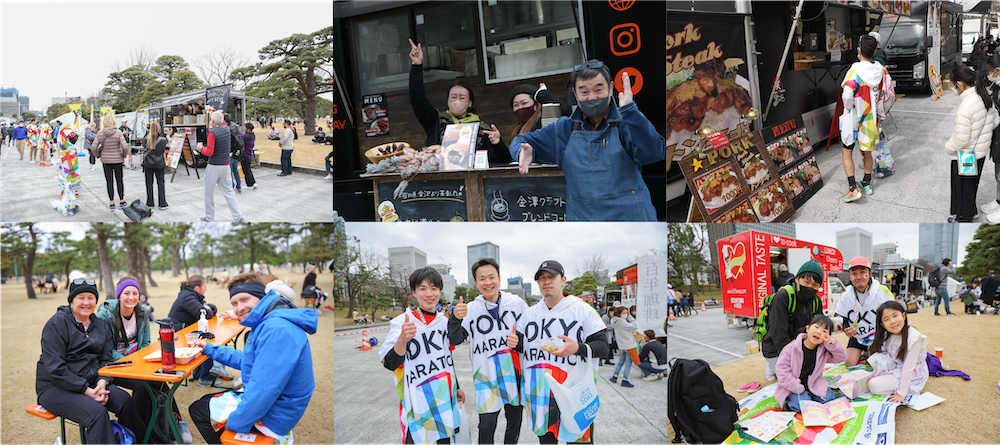 This was the first time that we held this event, so we hope that not only the runners but also their families and friends who came to cheer had a fantastic time.
A huge thank you to everyone who came and visited the Tokyo Marathon Post-Race Party!