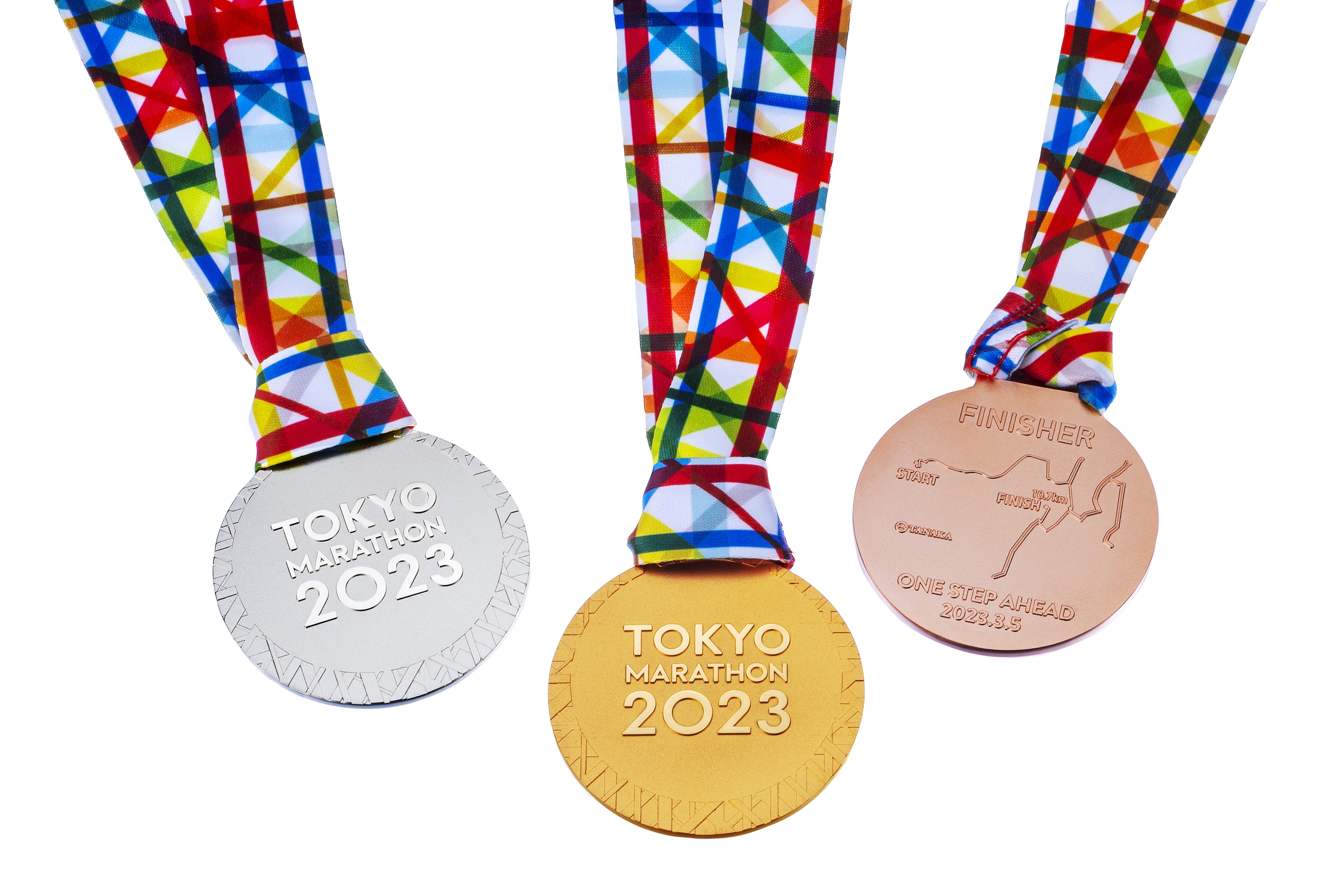 ■Design Concept

The Tokyo Marathon 2023 award medal features the Tokyo Marathon 2023 event logo in the center of the medal and an interwoven design of individual lines representing each "runner," "volunteer," and "spectator" around the perimeter to express the liveliness of the runners and others.
On the reverse side of the medal, in addition to the course map and the TANAKA Precious Metals logo, this year's event's catchphrase "ONE STEP AHEAD" is engraved, a design unique to this year's event that expresses "each person moving forward little by little in their own way" participating in the event.
The medal ribbons feature a design based on the tapestry-like Tokyo Marathon logo, in which each thread represents an individual runner, volunteer, and spectator.
During February 16 (Thu) through March 2 (Thu), the Pure Gold, Silver, and Bronze medals will be displayed at the following locations.
Please come by to check out our medals on display!
■Tokyo Marathon 2023 Award Medal Exhibition

Date: February 16 (Thu) - March 2 (Thu)
Place: GINZA TANAKA 1F, 7-7 Ginza 1-chome, Chuo-ku, Tokyo