Tokyo Marathon 2023 (to be held on Sunday, March 5, 2023) entry details are now available as below.
◎Entry Categories and Schedule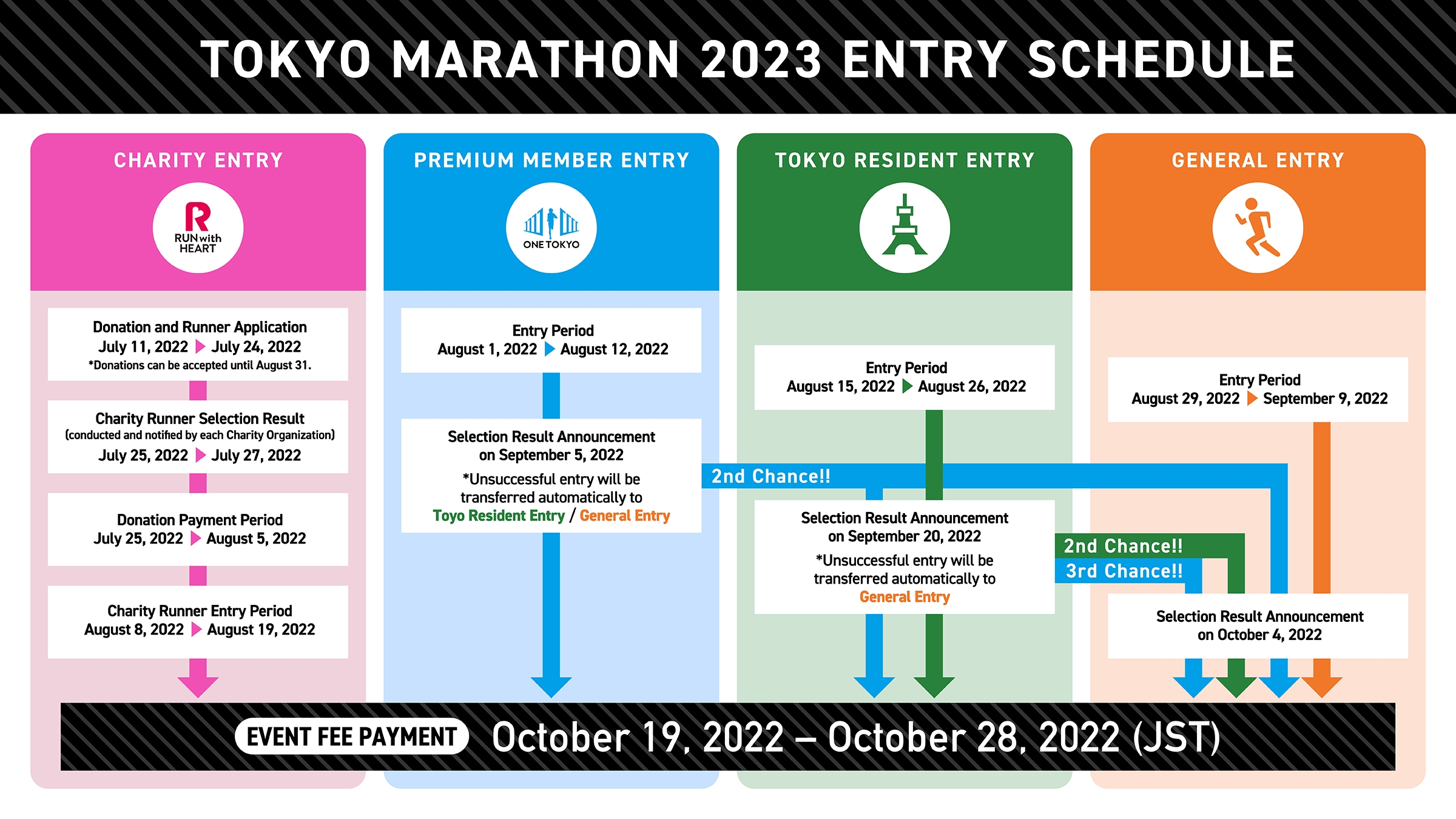 * Donation and Charity Runner application for those residing outside of Japan opens on July 15. (Updated as of July 8, 2022)
Please see the Entry Information here.