Since 2012, we have focused on creating the Tokyo Marathon Friendship Run to become an opportunity for Japanese runners and overseas runners visiting Japan to foster friendship.
Getting together in person is still difficult due to the pandemic, so this year for the first time, we have launched the Tokyo Marathon Friendship Run 2021 virtually to mingle!
Virtual Run ( 5km Fun Run)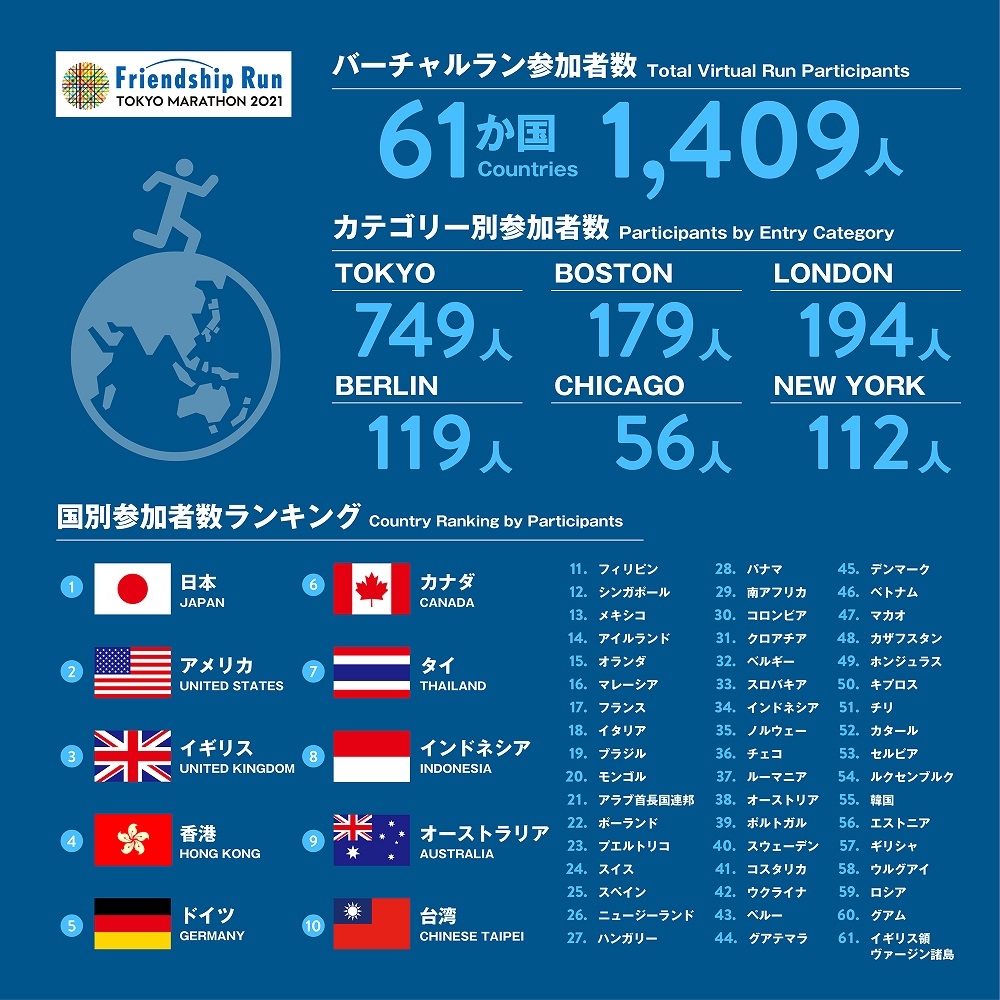 Virtual Get-Together Event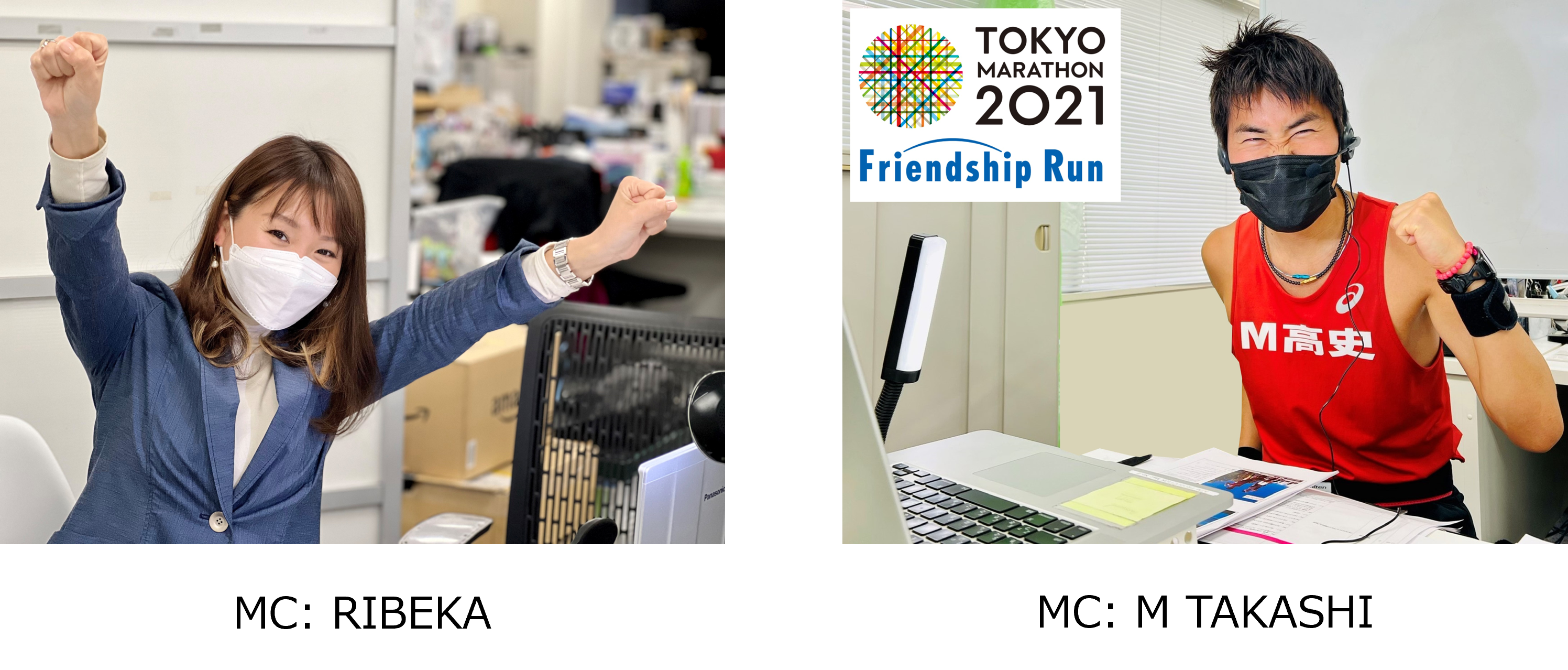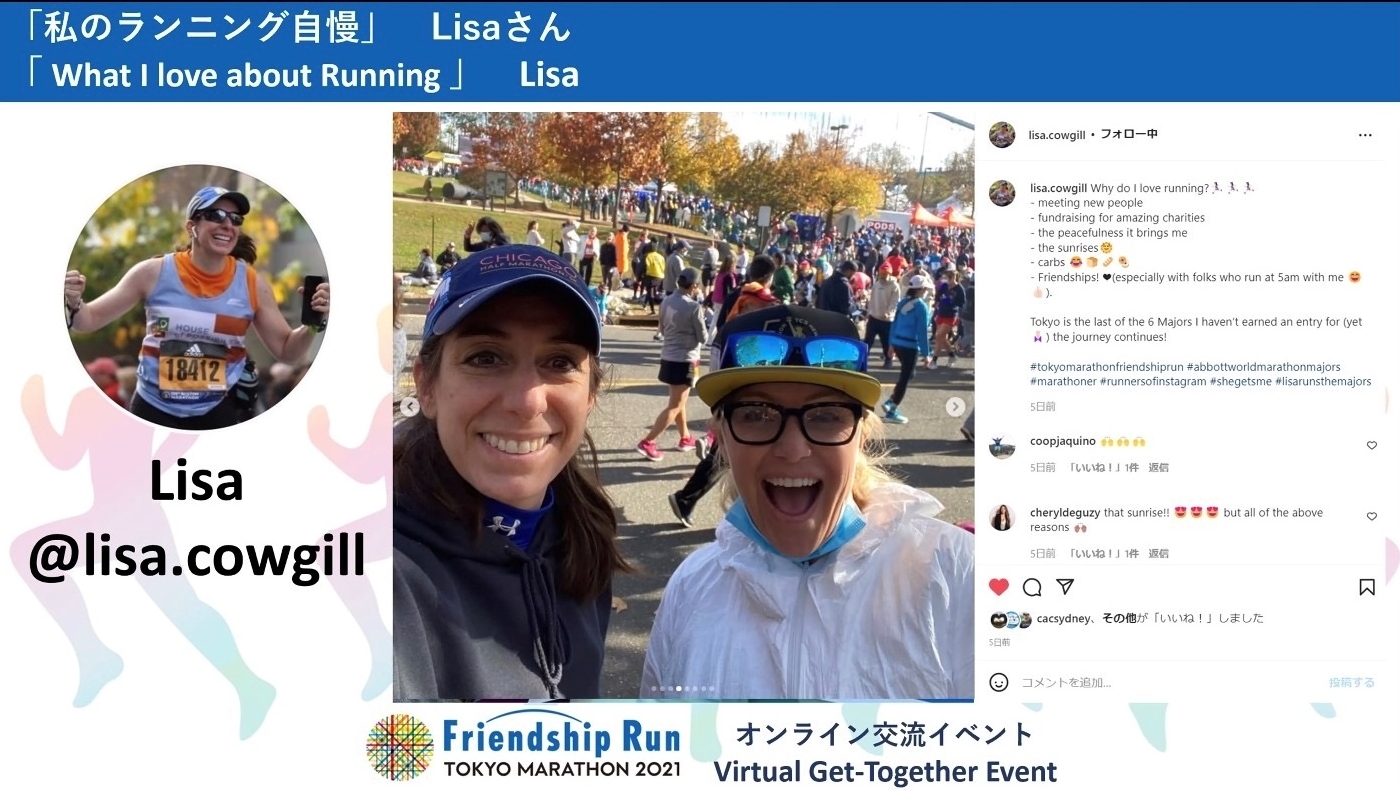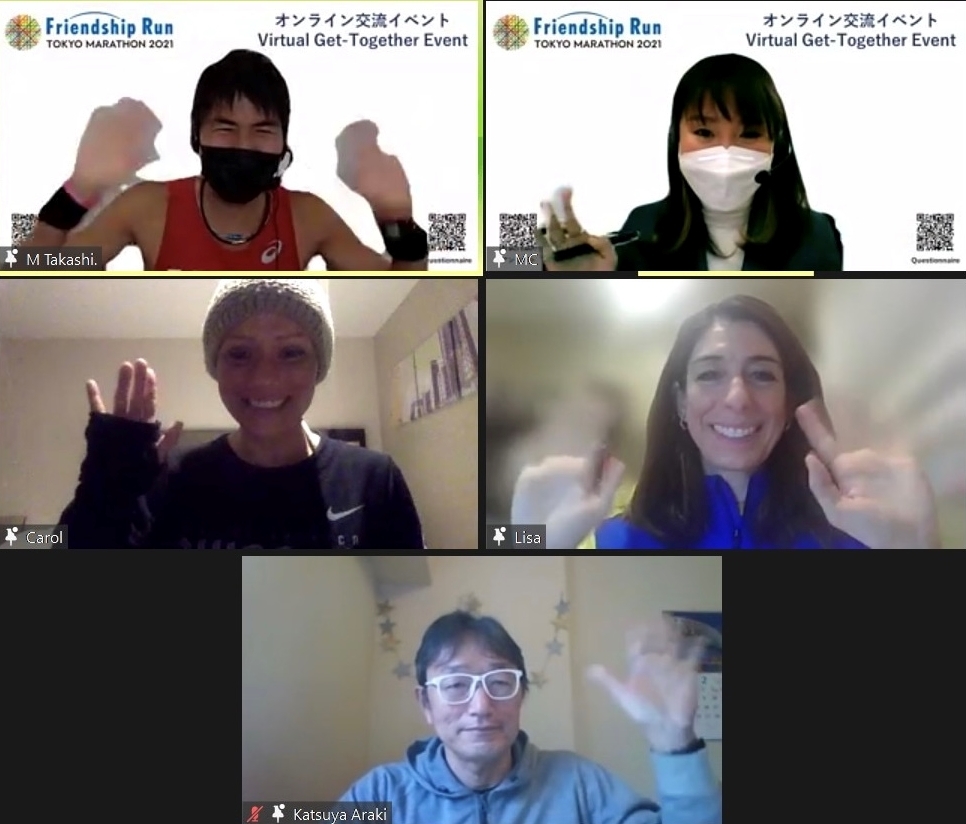 Popularity Vote Results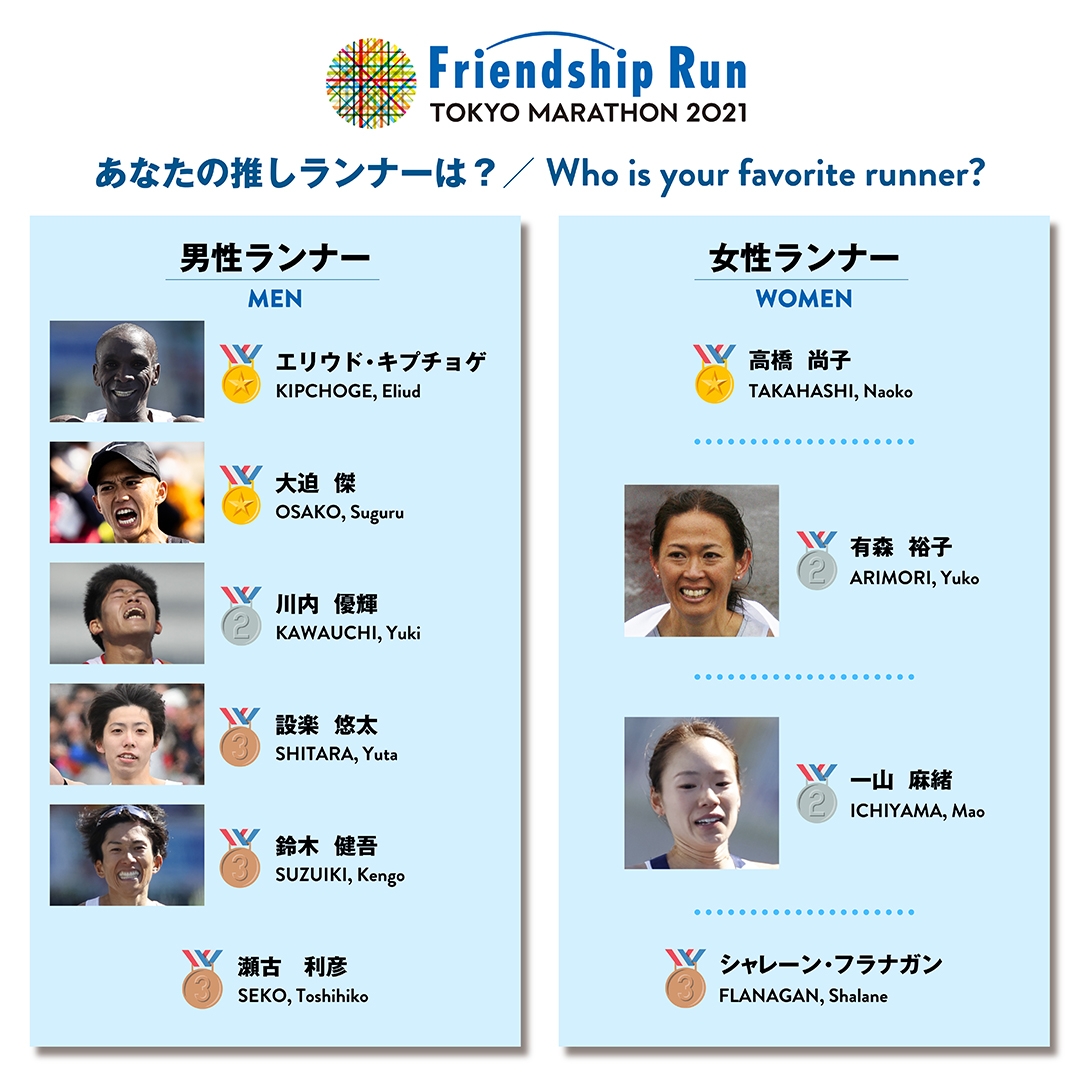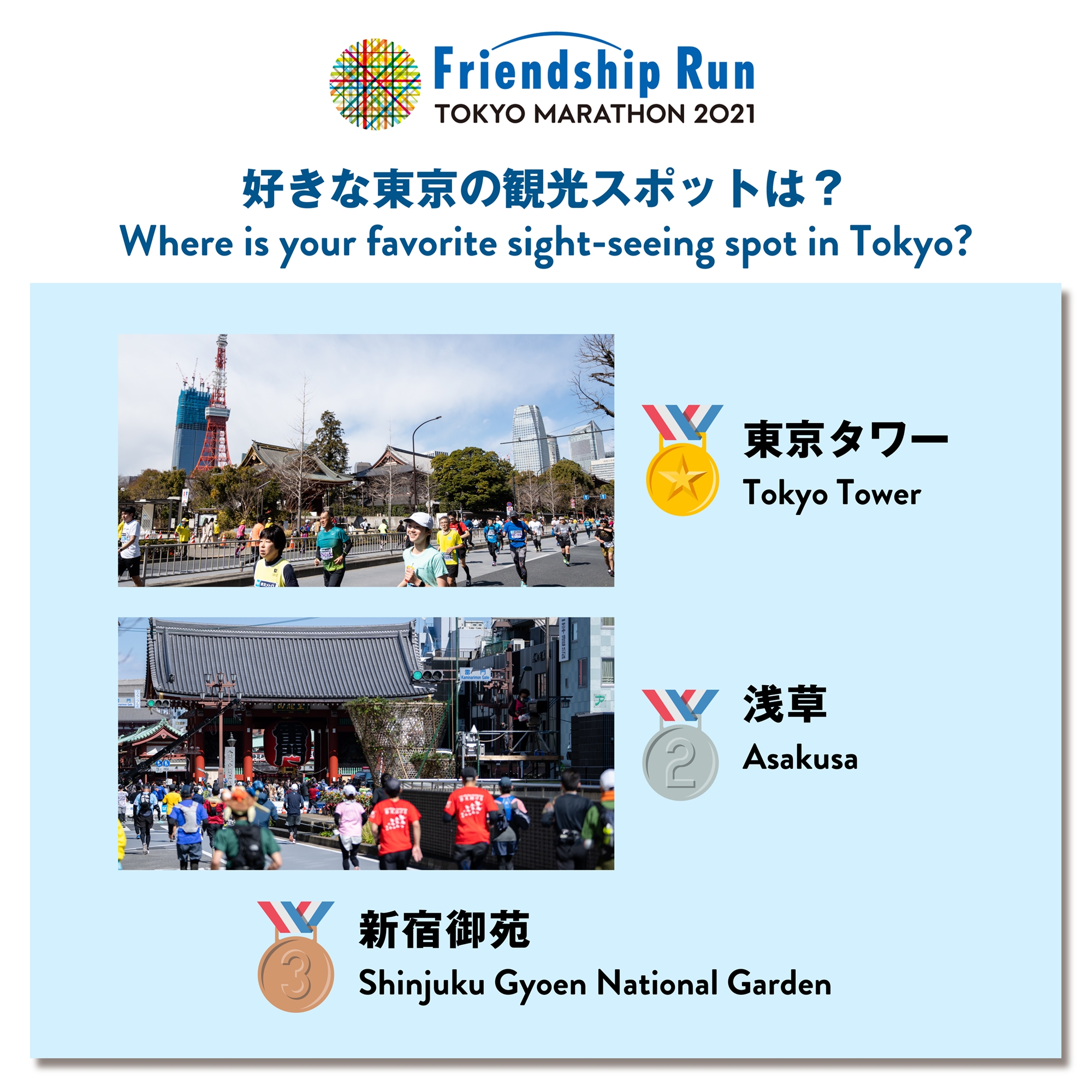 Thank you to all who participated, and see you next time in TOKYO!!