ABBOTTWMM MAKES MAJOR DONATIONS IN NEW YORK CITY
The Abbott World Marathon Majors tonight presented $75,000 to the New York Road Runners (NYRR) to celebrate the 50th anniversary of the TCS New York City Marathon and the work they do in the community.
The money will be split between Run for the Future and Rising New York Road Runners, which also incorporates their Youth Wheelchair Training Program.
Receiving the donation on behalf of NYRR were CEO Kerin Hempel, Race Director Ted Metellus and Youth Ambassadors.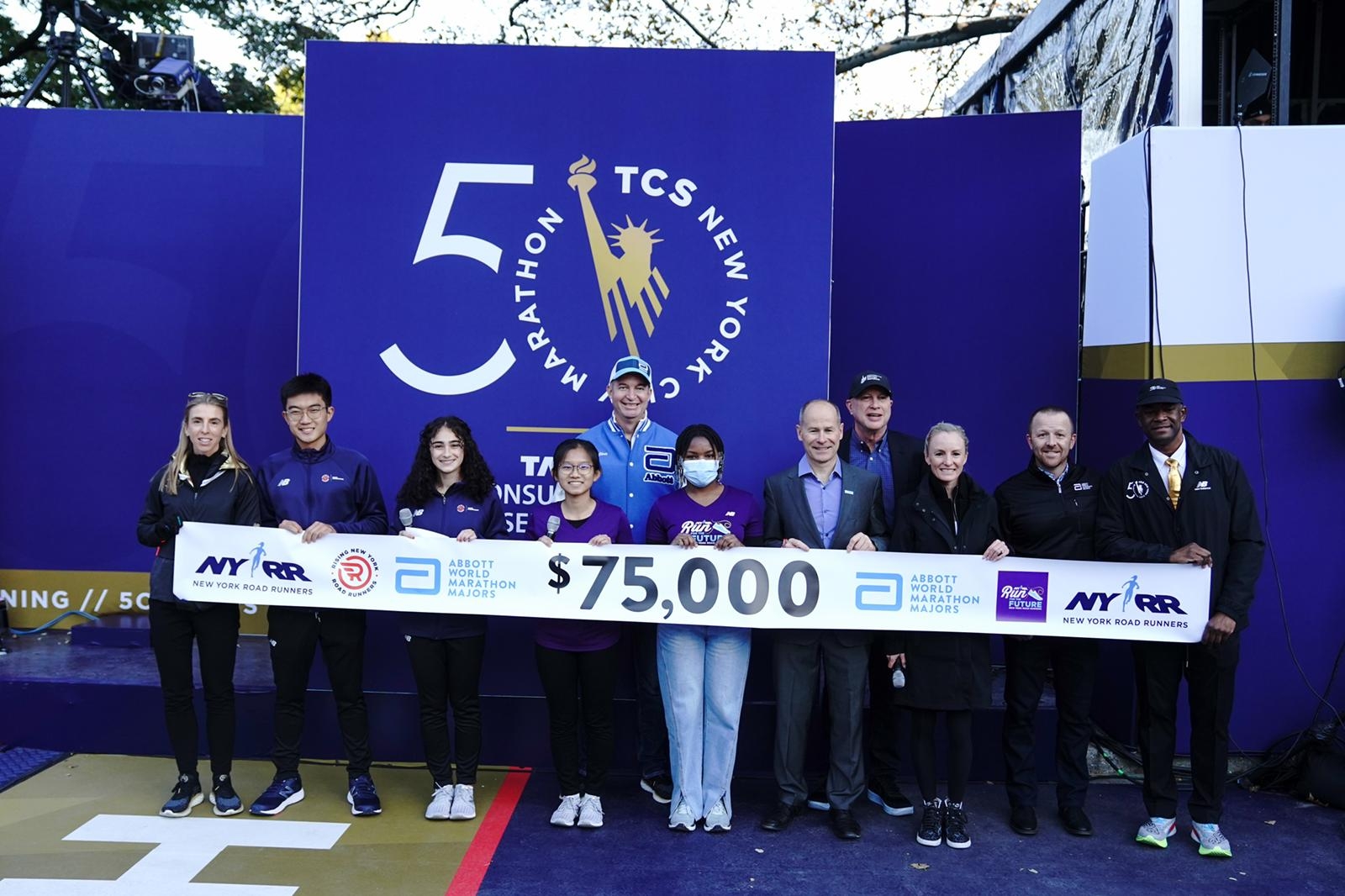 View article for more details.
<Related NEWS>
・2021 TCS New York City Marathon Race Recap
・2021 TCS New York City Marathon Race Preview