In the "new normal", we can feel greater gratitude for being able to run together, and to have social engagement. Restrictions still continue, but until the "Day We Unite", we hope everyone will keep on running forward.
In designing the medal, we have decided to intertwine different traditional Japanese patterns. We have combined kikko (tortoiseshell) with asanoha (plant leaves), and seigaiha (blue ocean wave) with shippo (seven treasures). Each pattern signifies a different element and message, and by intertwining them all in one medal, we hoped to express the unity of positive emotions.

This medal design is used not only at the Tokyo Marathon 2021 but within related events, including "Virtual Tokyo Marathon 2021" and "Tokyo Marathon 2021 Family Run".
We hope you will like this year's design!
Tokyo Marathon 2021 Finisher Medal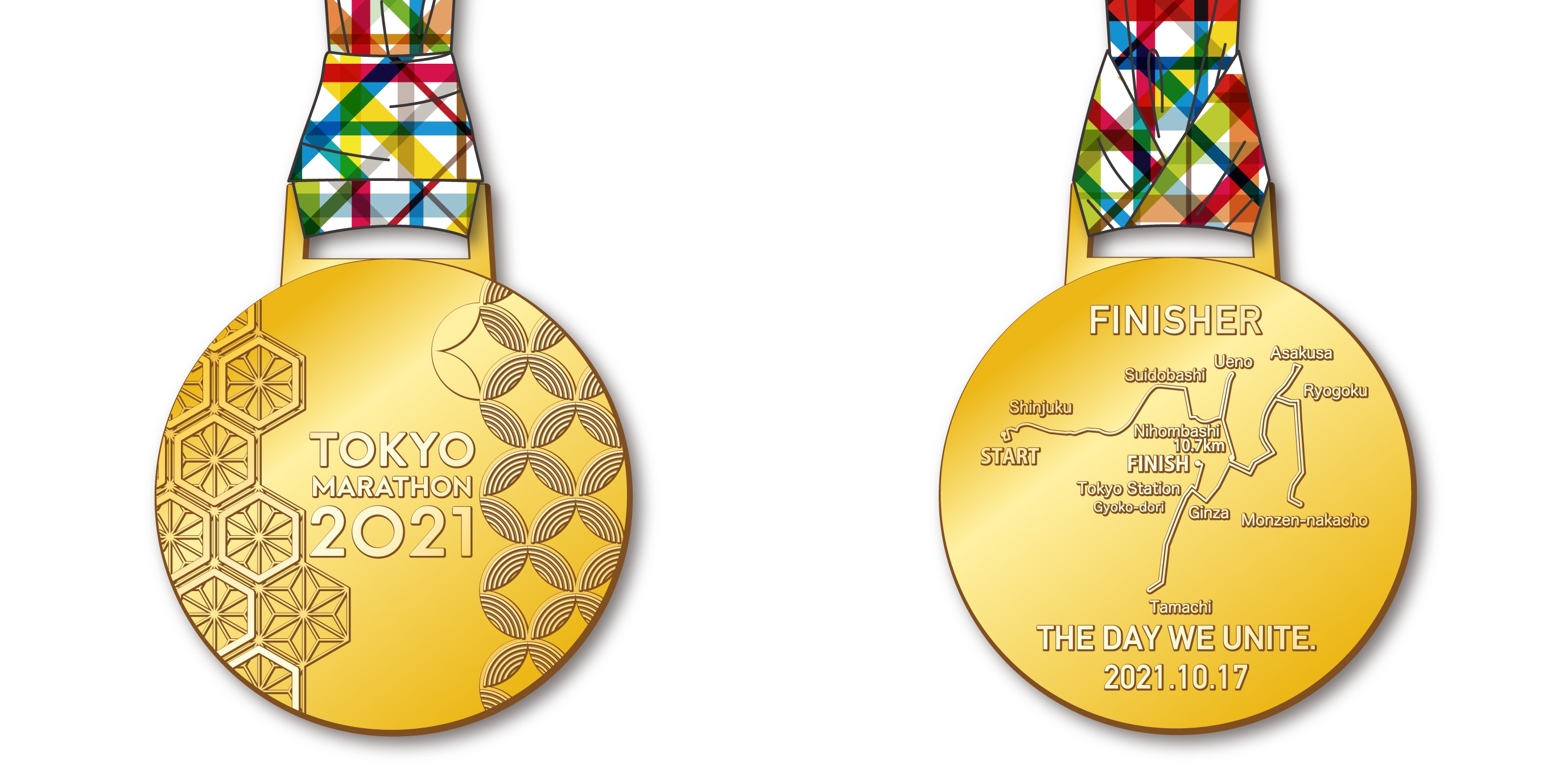 *⌀60mm
Virtual Tokyo Marathon 2021 Medal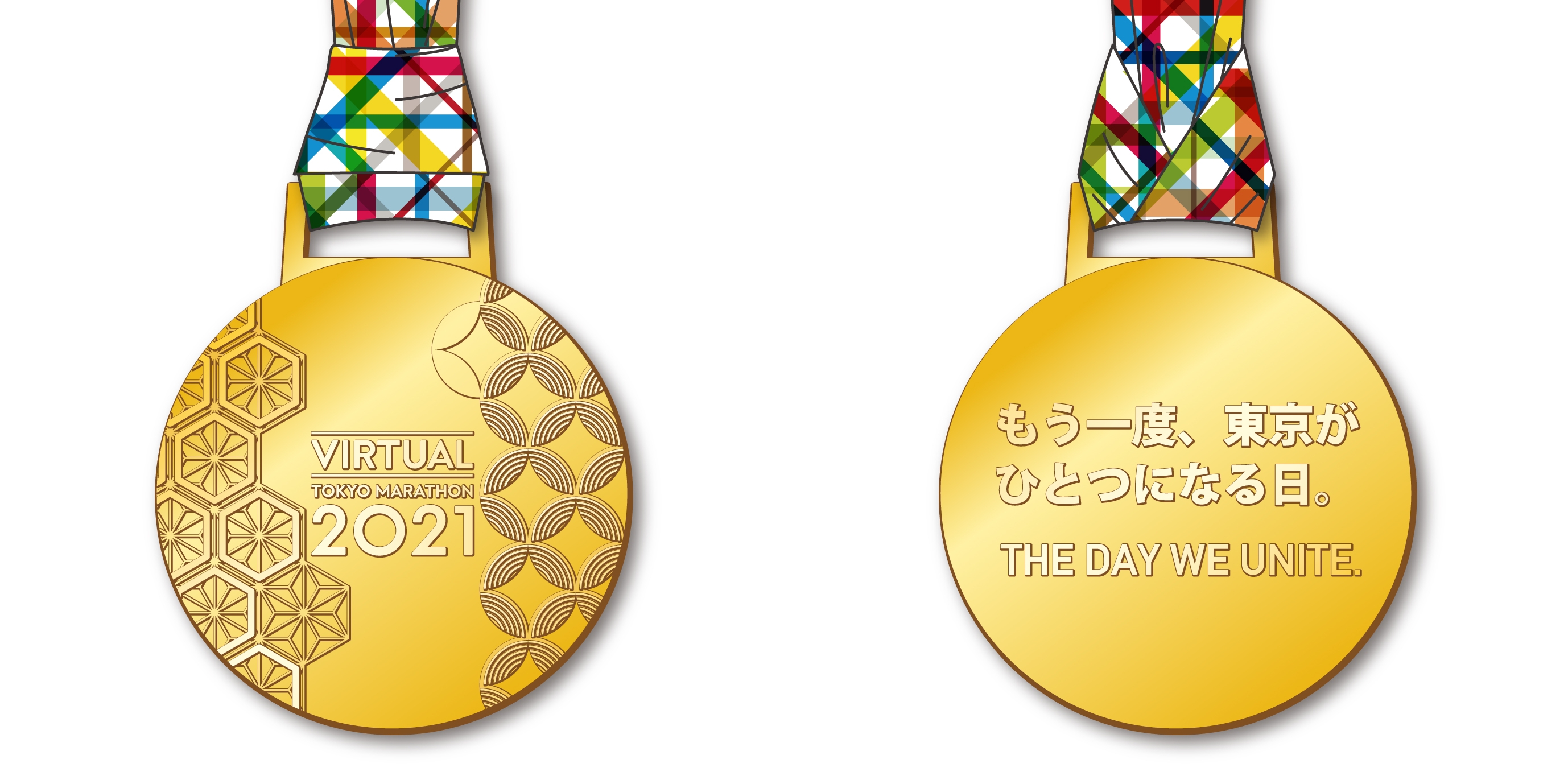 *⌀60mm
Tokyo Marathon Family Run 2021 Finisher Medal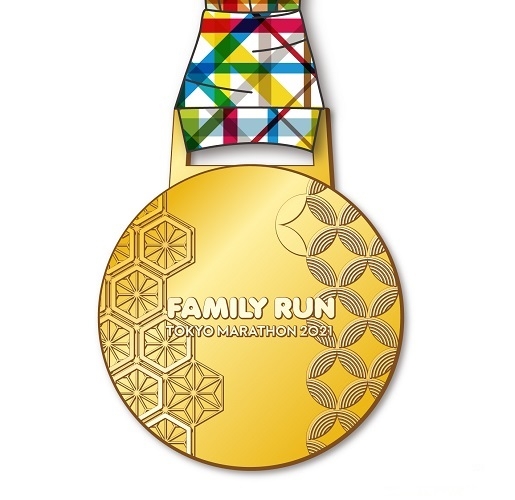 *⌀50mm