We would like to inform you that the Tokyo Marathon Foundation has decided on the following guidelines at the ad hoc Board of Directors Meeting for the 2021 event.
Entry to the event will be open from March 22 (Mon.) until March 31 (Wed.), 2021.
Furthermore, for the first time ever, in conjunction with Tokyo Marathon 2021, we will hold the Virtual Tokyo Marathon 2021 (tentatively named), in which people around the world can compete using a running app. Details will be separately announced once they are finalized.
1.Tokyo Marathon 2021 Race Information

Tokyo Marathon 2021 will be held on October 17, 2021.
See more details
2.Tokyo Marathon 2021 Entry

【Entry Period】
10 a.m. on March 22 (Mon) until 5 p.m. on March 31 (Wed), 2021 (JST)
【Entry Category】
■ONE TOKYO Premium Member Entry
■Tokyo Resident Entry 
*Random drawing selection is conducted within a group of runners with residential address in Tokyo.
*Note, the Tokyo Resident Entry is only available through the Japanese page.
Entries made through the English page will not be subject to the Tokyo Resident
Entry, even if the registered address is in Tokyo.
Any information pertaining to the Tokyo Resident Entry will only be available in Japanese.
■General Entry
*We will not be accepting new entries for the Charity Runner in the Tokyo Marathon 2021.
*Donation acceptance will continue until Wednesday, March 31, 2021 (5:00 p.m. JST).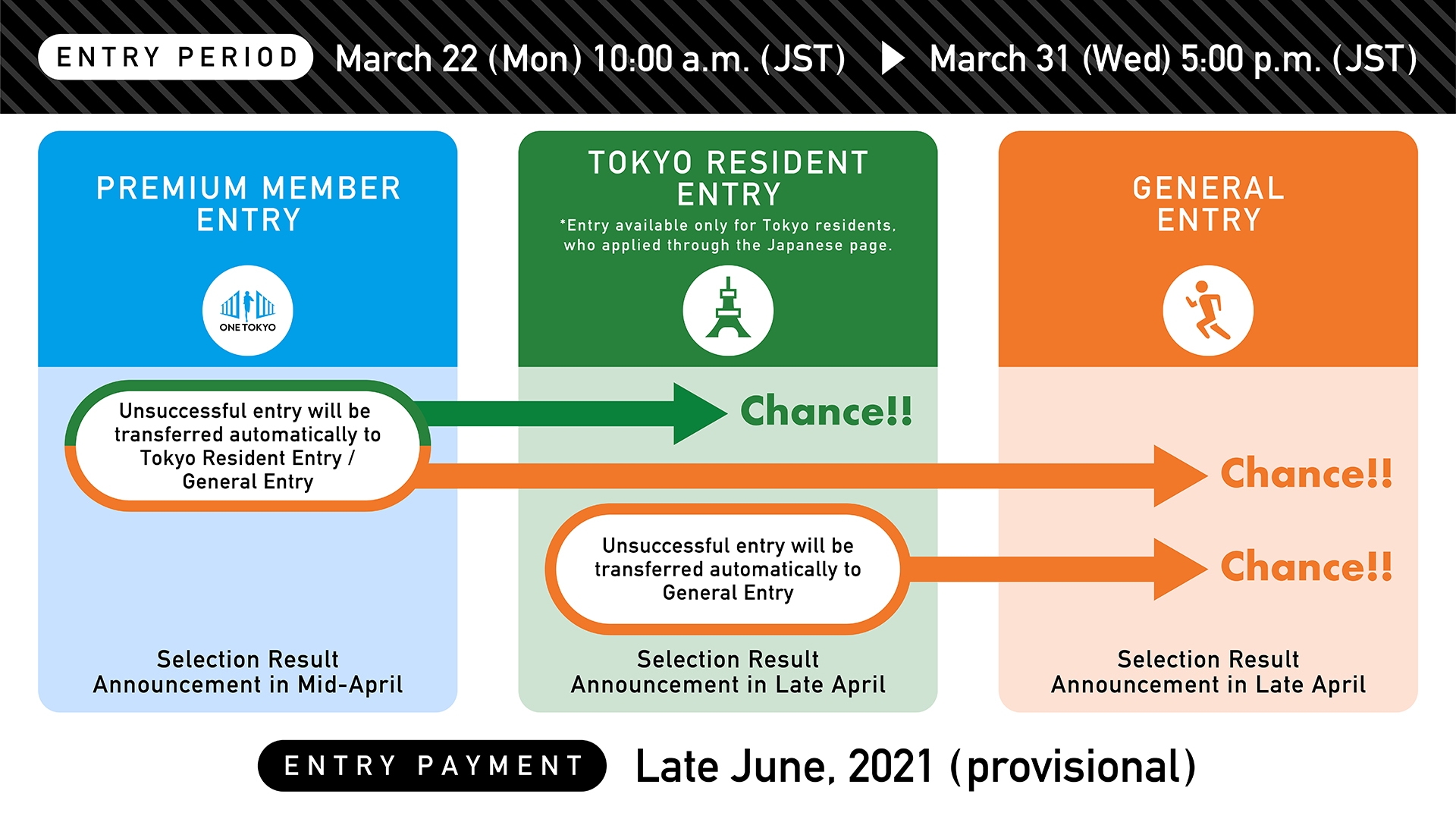 3.Tokyo Marathon 2021 Official Partners
4.Tokyo Marathon 2021 Main Visual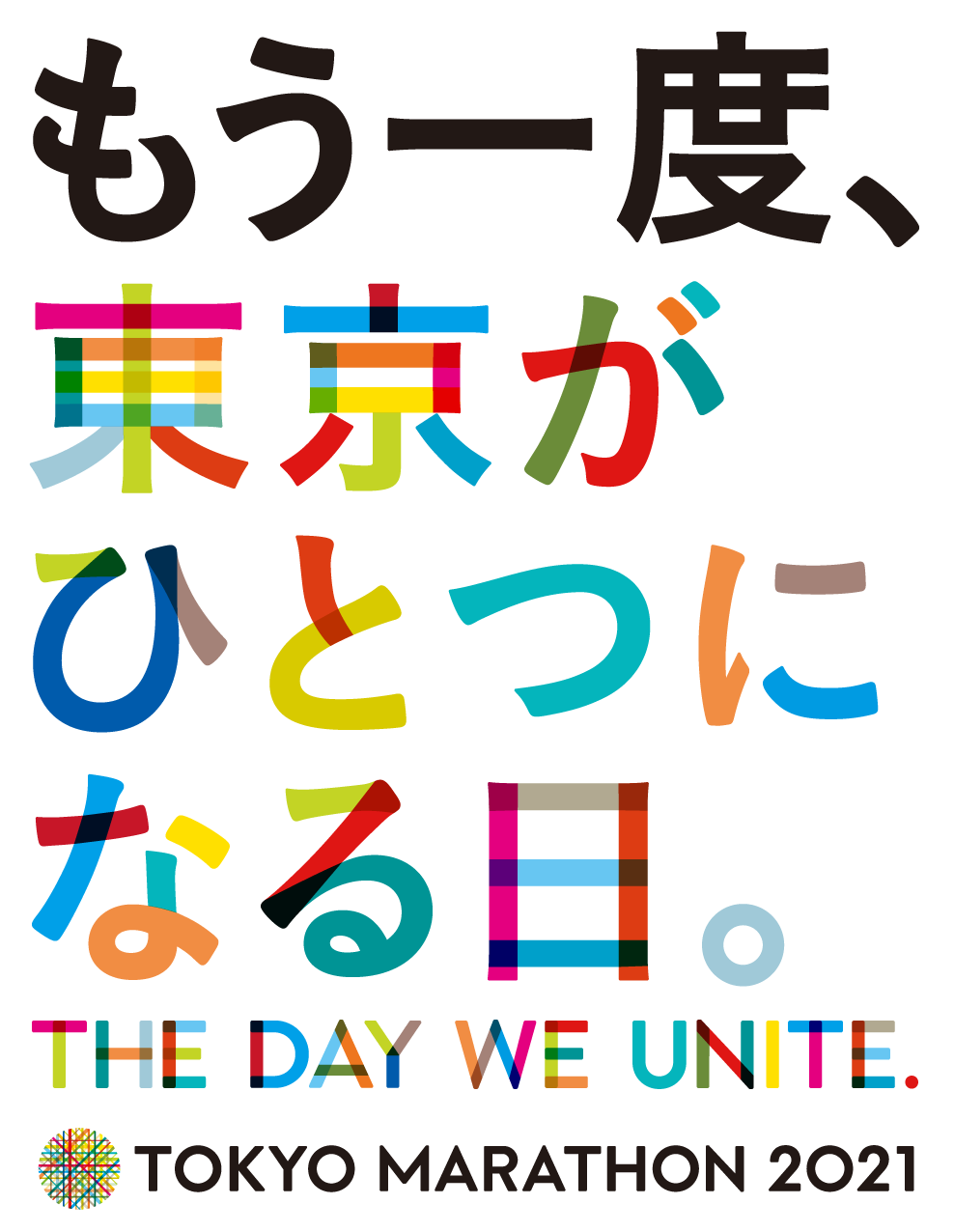 5.COVID-19 Countermeasures

Thorough COVID-19 countermeasures will be implemented within Tokyo Marathon 2021 in accordance with the Japan Association of Athletics Federations' "Guidance for Return of Road Races," etc.
We will continue to communicate with our runners, volunteers, and all personnel involved in the event to cooperate with the initiated countermeasures against the communicable disease to deliver a safe and secure event.
All the details are available in the Press Release .