We are proud to announce the opening of the Tokyo Marathon Museum.
The Tokyo Marathon posters and medals are exhibited, as well as television footage of the very first race of the Tokyo Marathon in 2007 and more can be viewed.
Feel free to drop by whenever you are in the neighborhood or when using the runner support facility, the "Jogport Ariake".
---
Museum Name:
 TOKYO MARATHON MUSEUM
Address:
 Ariake Frontier Building, Tower B, 1F, 3-7-26 Ariake, Koto-ku, Tokyo, 135-0063, Japan
Entrance Fee:
 Free
 *We may monitor the admission depending on the number.
Hours:
 5 p.m. - 9:30 p.m. (Mon. - Fri.)
 8 a.m. - 4 p.m. (Weekend & Holidays)
 *Closed dates are the same as JOGPORT ARIAKE
Featuring:
 Video footage of the past Tokyo Marathon since 2007 and memorable items.
---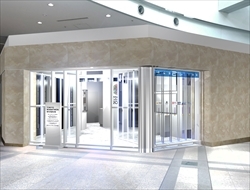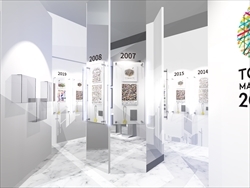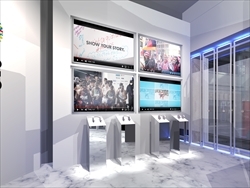 *Images
Please click here for more details of the TOKYO MARATHON MUSEUM.