It is our utmost regret that the Tokyo Marathon 2020 will be only held for the elites and the wheelchair elites.
As our expression, the following items that were intended for our runners will be delivered following April 1, 2020.
【Items】
 Bib
 Timing Chip (designed with the Tokyo Marathon 2020 logo)
 Runner's Robe
 Heat Sheet
 Tokyo Marathon 2020 Official Program
<Sample image>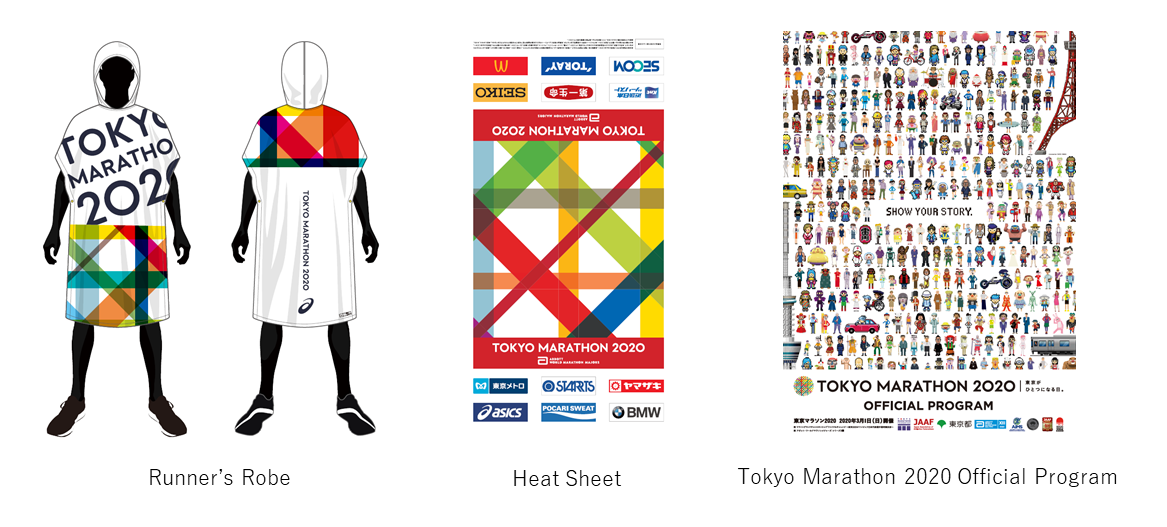 Finisher medal for 2020 event will be distributed along with Tokyo Marathon 2021 finisher medal to runners who finish the race in 2021 event.
Please note, depending on further situations, conditions may change. We kindly request for you understanding.