・A global age group ranking system for marathon runners will launch September 2018
・AbbottWMM Wanda Age Group World Championships to be held in 2020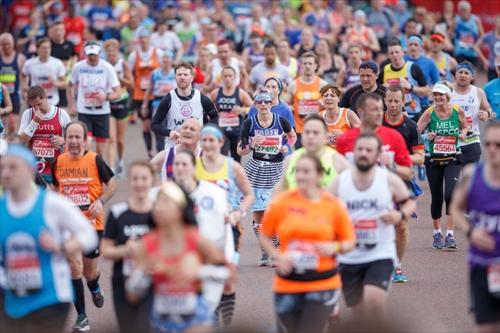 Abbott World Marathon Majors (AbbottWMM), the collective of the world's six greatest marathons, and partners Abbott and Wanda Group announced today the creation of its first global age group marathon ranking system and age group world championships.
The new AbbottWMM Wanda Age Group World Rankings will launch in September 2018 and the top-ranked age group athletes will qualify to participate in the AbbottWMM Wanda Age Group World Championships in the spring of 2020. The rankings will cover age groups for men and women from age 40 to 80+.
For more than a decade AbbottWMM has celebrated the world's best professional marathon runners and wheelchair athletes competing in the Tokyo, Boston, Virgin Money London, BMW BERLIN, Bank of America Chicago and TCS New York City Marathons, as well as at the IAAF World Championship and Olympic marathons. This celebration has been expanded through the addition in 2015 of the coveted Six Star Finisher medal for any participant who completes the 'grand slam' of events.
This new initiative continues the efforts of AbbottWMM to partner with industry leaders to advance the sport of marathon running, which include a comprehensive IAAF partnership aimed at eradicating doping to expanding AbbottWMM events to additional locations across the world.
"There has been huge growth in marathon age group running and now more than 125,000 runners aged 40+ participate in AbbottWMM races each year," said Tim Hadzima, AbbottWMM general manager. "Our series has celebrated the world's best professional athletes for more than a decade and now it is time to formally celebrate the achievements of age group marathon runners and the truly inspiring stories of these everyday champions."
"Some of the best stories of health and achievement come from marathon runners," said Chris Miller, divisional vice president, global brand strategy and Innovation, Abbott. "We're pleased to recognize these men and women who lead their age classes, juggle demanding training schedules and inspire their friends and families to set big fitness goals. They're a testament to what's possible with good health."
"We are pleased to be able to support Abbott World Marathon Majors' goal to continue to grow marathoning on a worldwide basis," said Hengming Yang, chief executive officer for Wanda Sports Holdings. "These initiatives will allow the best marathoners in the world to be able to qualify for and experience the extraordinary Abbott World Marathon Majors standard of race."