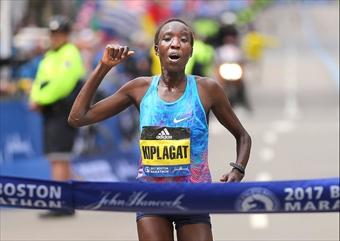 London will again showcase on a grand stage the world's best athletes as the English capital hosts the IAAF World Championship Marathons. The Aug. 6 men's and women's races will serve as the second qualifying event for Abbott World Marathon Majors Series XI, which began a few months ago at the 2017 London Marathon.
Every race in Series XI--which also covers the 2017 BMW BERLIN and Bank of America Chicago Marathons, and the 2018 Tokyo, Boston and London Marathons--offers an integral opportunity for runners to earn points. Abbott World Marathon Majors has expanded its prize structure to recognize and reward the top three men's and women's finishers. Previously, only the individual champions received prize money.
Kenya's Daniel Wanjiru, the reigning London Marathon champion, will seek to earn points to strengthen his position atop the AbbottWMM leaderboard when he competes Sunday in a course similar to the one he conquered in April in 2:05:48.
The 25-year-old Wanjiru set a personal best last year when he won the Amsterdam Marathon in 2:05:21. He'll run with two Kenyans: Gideon Kipkemoi Kipketer, who has run a personal best of 2:05:51 this year, and Geoffrey Kipkorir Kirui, who has a best of 2:06:27.
They will be going up against Olympic 10,000m bronze medallist Tamirat Tola of Ethiopia, who has clocked 2:04:11 this season to win the Dubai Marathon, making him the fastest entrant for the World Championships. The versatile Tola followed his Dubai triumph with victory at the Prague Half Marathon in a PB of 59:37.
Tola will be joined on the Ethiopian team by Tsegaye Mekonnen, a 22-year-old who has run 2:07:26 this year, and 32-year-old Yemane Tsegay, who has run 2:08:48 and has a pb of 2:04:48.
Uganda's 28-year-old Stephen Kiprotich, who followed up his surprise 2012 Olympic win by taking the world title in Moscow in 2013, will seek an unprecedented third global marathon title, having run 2:07:31 this year.
The Eritrean team features Yohannes Ghebregergish, a 23-year-old who has run a personal best of 2:08:14 this year, 30-year-old Ghebrezgiabhier Kibrom, who has run 2:14:52 this season, and Amanuel Mesel, who has a 2:10:44 to his credit this year and a best of 2:08:17.
Japanese hopes rest on 24-year-old Hiroto Inoue, who has run a personal best of 2:08:22 this year, prolific racer Yuki Kawauchi (2:09:18 this season) and 34-year-old Kentaro Nakamoto, who has run 2:09:32 this season.
The US will be represented by Abdi Abdirahman, who placed third in New York last year, Bobby Curtis and Augustus Maiyo.
The men's marathon will get underway at 10:55 am, with the women's marathon runners setting off later the same day at 2:00.
The course starts and finishes at Tower Bridge and comprises four laps of a six-mile stretch that will see competitors heading west along Victoria Embankment towards the Houses of Parliament, then back alongside the River Thames to St Paul's Cathedral before returning via the Tower of London.
Men's Series XI Leaderboard (As of August 4, 2017)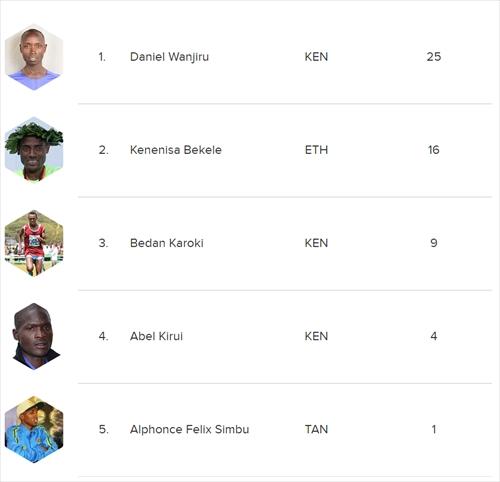 Women's Series XI Leaderboard (As of August 4, 2017)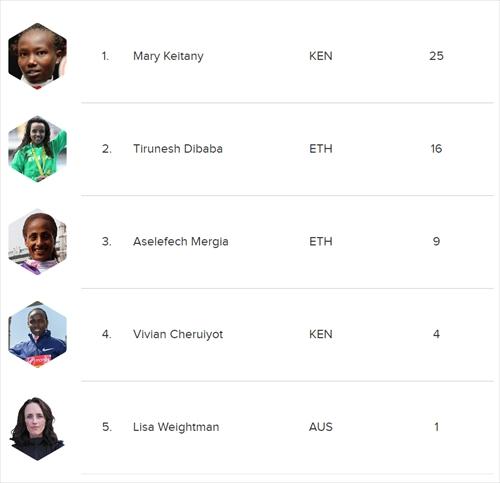 *Click here to see the AbbottWMM Series XI Leaderboards.