Abbott World Marathon Majors Awards Edna Kiplagat Series VIII Women's Title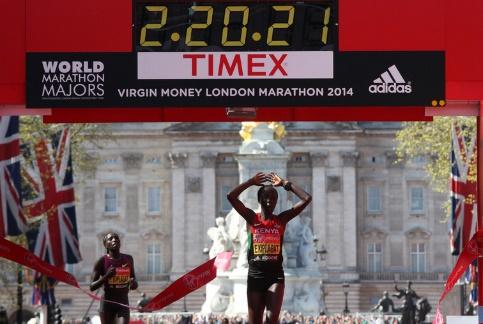 CHICAGO - Oct. 26, 2106 - Today Abbott World Marathon Majors named Kenya's Edna Kiplagat as the winner of the Abbott World Marathon Majors Series 2013-2014 (Series VIII).
"We can now finally say that justice has been served and that Edna Kiplagat has received the recognition she deserves," said AbbottWMM general manager Tim Hadzima.
Kiplagat has been awarded the AbbottWMM title following today's decision from the Court of Arbitration for Sport to uphold the IAAF appeal and therefore confirm that Rita Jeptoo (Kenya) is banned from competition for four years from Oct. 30, 2014, and all her results from April 17, 2014 are annulled. According to the AbbottWMM code of conduct, Jeptoo will receive a lifetime ban from its six AbbottWMM marathons.
"We are disappointed that due process took so long but we are delighted that at last we are able to acknowledge Edna Kiplagat," said Hadzima. "We will continue to work with the IAAF and other organizations to facilitate our extensive additional out-of-competition testing program for marathon runners, and to do all that we can to reach our goal of eradicating doping."