Tokyo Marathon Charity "Run with Heart"

The donation application by the Tokyo Marathon 2018
charity was closed on March 31, 2018.
Thank you for many applications.
Thank you for your applications.
The Tokyo Marathon Charity program helps provide more chances for those who support the Tokyo Marathon to think about social activities which eventually "unites" the hearts of each and every person with the society.
Recipient Programs
Tokyo Marathon Foundation Sports Legacy Program ☆
Ronald McDonald House Charities Japan
Special Olympics Nippon Foundation ☆
Japan for UNHCR ☆
(United Nations High Commissioner for Refugees)
Japanese Para-Sports Association ☆
Solaputi Kids' Camp ☆
Family House ☆
Sodateage Net ☆
Tokyo Disaster Prevention & Emergency Medical Service Association
Teach For Japan ☆
Katariba ☆
Tokyo Development Foundation for Agriculture, Forestry and Fisheries ☆
Plan International Japan
Tokyo Sport Benefits Corporation
Recovery Support for the Great East Japan Earthquake
Our Achievement
The Tokyo Marathon Charity, which began in 2011, is now in its eight year, and with the 2018 Marathon the number of charity runners have reached 4,000 runners.
Below is information regarding the number of donations and the amounts donated each year, as well as last year's charity programs.
If you are participating as a charity runner in Tokyo Marathon 2018, or you would like to be a charity runner in 2019 or beyond, please have a look.

・Charity reports (2017 to 2011) *Available only in Japanese
・Photo gallery (2017)
・Feedback from charity runners (2017) * Questionnaire, Available only in Japanese
Benefits for charity runners (donors)
■Benefits for all charity runners (Tokyo Marathon 2017)
All charity runners who donated to charity group through Tokyo Marathon 2017 enjoyed the following benefits.
* A charity T-shirt, distributed at the EXPO site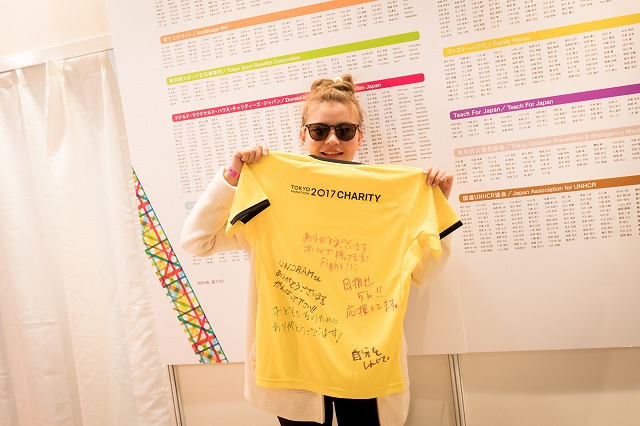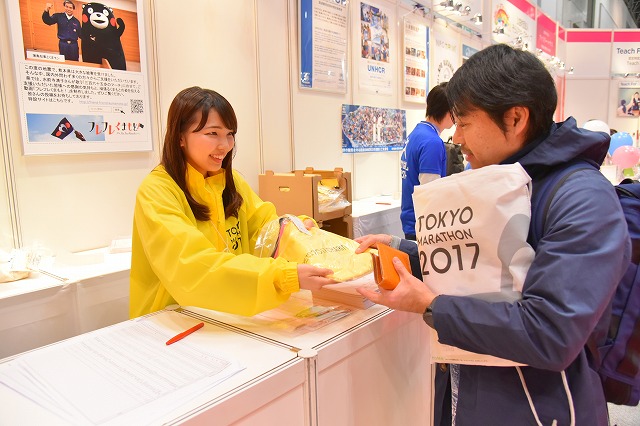 About the Active Charity
*Registration for Active Charity for the Tokyo Marathon 2018 entries has been closed on August 24
As a trial program for the Tokyo Marathon 2018 Charity, up to 100 places in total are made available for recipient programs to secure in advance, and the recipient programs will promote and raise funds through those secured places on their own.
*10 charities, marked with ☆, are the programs that are participating in the Active Charity program.
Contact Us
Tokyo Marathon 2018 Charity Desk
E-mail: tm2018-charity@or.knt.co.jp
Tel: +81-3-6891-9417  Fax: +81-3-6891-9409
Office Hours: 1:00 a.m. - 5:00 p.m. (JST) (Except Saturdays, Sundays and National Holidays)